Past Hour Meter
Year
Calls
Trainings
Meetings
2019
4293.46
2020 Incidents
Fire
EMS
MVA
Jan
11
28
4
Feb
19
23
4
Mar
Apr
May
Jun
Jul
Aug
Sep
Oct
Nov
Dec
Total
30
51
8
Volunteer Hour Meter
Month
Calls
Jan
310.51
Feb
340.90
Mar
Apr
May
Jun
Jul
Aug
Sep
Oct
Nov
Dec
Total
651.41
Past Incidents
Fire
EMS
MVA
2019
337
261
82
2018
461
254
63
2017
366
222
50
2016
389
276
2015
344
263
2014
316
266
2013
346
240
2012
397
234
2011
382
263
2010
429
243

Visitors Today:

Visitors Since
December 1, 2005: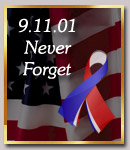 17 year old firefighters join the ranks
By Fire Chief Andrew Klein
September 5, 2019
BFD Junior Members Spencer Rowley (top row 1st on the left) and Alex Rothenberg (top row 4th from left) our newest certified NY State Firefighters. This is the first time the District has approved 17 year old junior members to attend the fire academy in Valhalla. Bedford Chiefs made the request for these two Fox Lane students based on the success of the reformatted BFD junior program.