2019 Incidents
Fire
EMS
MVA
Jan
26
20
5
Feb
19
18
10
Mar
20
17
8
Apr
28
17
3
May
22
23
6
Jun
31
26
10
Jul
36
17
6
Aug
34
21
5
Sep
26
21
5
Oct
43
24
10
Nov
Dec
Total
285
204
68
Volunteer Hour Meter
Month
Calls
Jan
222.92
Feb
451.63
Mar
321.24
Apr
310.35
May
281.59
Jun
402.2
Jul
405.54
Aug
280.64
Sep
385.51
Oct
553.44
Nov
Dec
Total
3615.06
Past Incidents
Fire
EMS
MVA
2018
461
254
63
2017
366
222
50
2016
389
276
2015
344
263
2014
316
266
2013
346
240
2012
397
234
2011
382
263
2010
429
243

Visitors Today:

Visitors Since
December 1, 2005: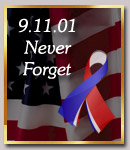 Search for Missing Bedford Resident John Vasile Successful
By First Assistant Fire Chief Andrew Klein
August 15, 2018

After three days of searching on land and water the Bedford Fire Department is proud to say that John Vasile has been found and reunited with his family. Today the Bedford Fire Department was out searching for Vasile with assistance from Bedford Hills FD and Pound Ridge FD, along with officers from the Bedford Police. We had five search teams containing five members each searching all the roads around the Vasile residence. Late this morning one of the teams radioed the command post that they had found Vasile and that he was conscious and alert. A BFD ambulance standing by at the search transported Vasile with his family to Northern Westchester Hospital for evaluation. The members of the Bedford Fire Department would like to thank all the departments that helped for the past three days and made it possible to reunite this family.

Units:
2042, 2043, 2047, 2048, E110, R44, 52-B2, 52-B1, U140, U204
Mutual Aid:
Battalion 13, Bedford Hills FD, Danbury FD, Pound Ridge FD
John Munson (642 / 2082)
August 16, 2018 at 4:00 AM
Great effort for a great outcome by all involved to help bring this gentleman home!
John Mullaney
August 20, 2018 at 5:46 PM
Another great job done by the BFD and other neighboring fire and police departments.